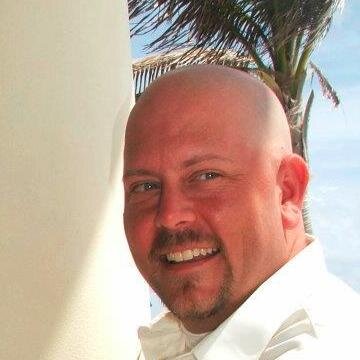 A comparison of two want ads posted by Manpower Experis show they demand more experience and skills for U.S workers than H1-b visa holders.  This is sometimes referred to as a "purple squirrel" ad by tech workers.  It is not.  It is disparate treatment, a violation of EEO law.
Jeremy Locke, a Manpower Experis recruiter, has complained on our site that he can't find Americans and green card holders. He states, "I have 10-20 positions a month as just one recruiter and I can't find local candidates for these roles, please share with me how to gain the interest of these US candidates. And these are main stream skills (Java, ETL, DBA's, BI) but they require hands on experience and normally 3-10 years of prior experience."
So I decided to compare 2 ads Manpower posted in the same month--one on an Indian job portal requiring an H1-b visa, another on a U.S. portal posted by Jeremy Locke.

Ad Posted on Indian Portal. "Onsite Opportunity in USA | Ready H1B Mandatory | Manpower" (partial shown on our home page).  It required a minimum of 2 years experience.  It listed only categories for skills, such as, "Java, .NET, Mainframe, Unix, Networking, ETL, Database, Websphere Portal, WMB/WMQ, Storage, AS/400, Testing etc."  It further explained, "Any Technical Skill is fine".

 Ad Posted on U.S Portal: "SQL Developer." It requires 5 years experience in the category of Database, which is also one of the categories listed in the H1-b targeted Indian ad.

| | | |
| --- | --- | --- |
| Country where ad was posted | India | United States |
| Date posted | May 13, 2014 | May 22, 2014 by recruiter on Twiter |
| Job title | Onsite Opportunity in USA | Ready H1B Mandatory | Manpower US |  SQL Developer—(Job #1557957) |
| Location of Job | Many onsite opportunities in the USA |  St. Louis |
| # of words specifying requirements |  20 |  170 |
As you can see from the table above, Manpower's Experis ads demanded 250% more experience for U.S. workers (5 years) than their ads demanded of H1-b visa holders (2 years).  Manpower Experis requirements, as measured in words, demanded 830% more requirements of U.S. workers than their H1-b counterparts.  Now that's disparate treatment! 
Disparate treatment is defined by the United States Supreme Court as discrimination in which "the employer simply treats some people less favorably than others because of their race, color, religion, sex, or national origin."  In fact, this may be a prima facie case of discrimination based on national origin.  In other words, by establishing a prima facie case, you have shown the appearance of discrimination. If your employer cannot come up with a competing and better explanation of what happened, you've won your case.
Want to see the original want ads and the word count?
This ad was torn down on June 3, 2014 when a reporter contacted Manpower for a response to our labor boycott against Manpwer, IBM and Infosys.
How did I come up with 20 words? I counted the words in the paragraph under "Skills".
Our nation's workforce and new grads are diverse, talented and abundant.  Yet tech giants falsely accuse women, minorities, older workers--in order to divert the public's attention away from their discriminatory recruiting and hiring practices.
We can't be the Home of the Brave when we turn away from this.
 Here's the SQ Developer ad that Jeremy Locke is trying to fill. It was posted by him on BullhornReach. However, it is not on Manpower Experis's job portal. This ad appears on Linkedin but it is no longer accepting applications. According to my calculations, it was posted on or about April 11, 2014.
How did I come up with 170 words? I counted the words in the paragraph under "Knowledge, Skills and Abilities and "Minimum Education and Experience".
Do you like this post?
---